Paul Keres Memorial Festival - 2014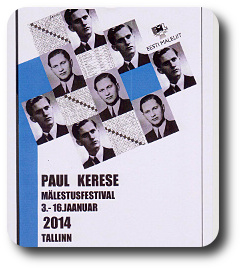 A-Tournament - for everyone - "International Paul Keres Memorial Tournament"
B-Tournament – for youth players - "Youth Tournament Tallinn 2014"
A – Tournament was held from January 10 to January 16 in Paul Keres Chess House (Tallinn, Vene Str 29). The competition was organized in 9-round Swiss System in accordance with the FIDE Laws of Chess. The rate of play - 90 minutes for the entire game with an increment of 30 seconds per move starting from move one. Registration to the A-Tournament - E-mail: This e-mail address is being protected from spambots. You need JavaScript enabled to view it .
Paul Keres Memorial - 2014

THE PRELIMINARY TOURNAMENT - Swiss system 7-round rapid chess (15+15 minutes + a 5-second increment) tournament in one group. Tie-breaking: Buchholz method (the sum of the final scores of the opponents). For further tie-breaking, the score of the weakest opponent is eliminated from the overall Buchholz score, after that the scores of the two weakiest opponents and so on. Tournament is part of the yearly series of rapid chess events organized by the The Estonian Chess Support Organization.
THE MAIN TOURNAMENT - 9-round rapid chess (15+15 minutes + a 10-second increment) roundrobin tournament. 5 participants gain the entrance from the preliminary tournament, 3 - personally invited from abroad and 2 - from Estonia. Tie-breaking: Berger system.
Results: PRELIMINARY TOURNAMENT MAIN TOURNAMENT BLITZ LIVE
***
BALTIC CHESS GRAND PRIX OPEN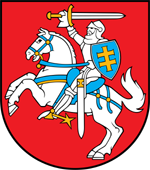 Chess weekend in Kaunas, 6-8 December, in hotel Daniela**** (A. Mickevičiaus g. 28, Kaunas).
Tournament A – classical control: 3 days (5 rounds: Friday at 18:00, Saturday at 10:00 and 16:00, Sunday at 9:00 and 14:00), time control - 90 min. + 30 s, arrival until 17:30, registered in FIDE. Fee - 75 Lt.
Tournament B – rapid chess: 2 days (9 rounds: Saturday from 11:00, Sunday from 10:00 ), time control 25 min. + 10 s, arrival until 10:30 on Saturday. Registered in FIDE. Fee- 40 Lt.
Results: | A | B | B10 | Gallery [ Read more ... ]


Chess in Schools: Estonian experience and Latvian opportunities (video)
Chess in Schools:
Estonian experience and Latvian opportunities
Discussion: Jekabpils, 10 November 2013
Riho Liiva,
Director of Kasparov Chess Foundation MTÜ,
Vitālijs Orlovs, LR Saeimas deputāts
Dr. Yuri Agafonov, Professor
Related links:
Chess is becoming the new favourite lesson for Estonian schoolchildren
Аuthor: Riho Liiva, riholiiva (at) hotmail.com

The pilot project on teaching chess at school that started last autumn in Estonia became so popular that this year chess will be taught already in at least 35 schools involving more than 1,500 children.
It was chess legend Garri Kasparov himself who helped to implement the project "Chess into Schools" in Estonia. Kasparov who through his foundation promotes chess studies in different parts of the whole world, says: "Chess not only changed my life, but also shaped my character." Adding that in terms of education, it is no longer necessary for children to remember as much information as possible. "There is so much information available nowadays so the key is to teach children how to swim and successfully navigate in this sea of information. Chess is ideal in teaching such skills".
The impact of chess at school was studied in a survey that included 100 schools in New York. Of 3,000 students who participated in the study, those who attended chess lessons also did best in math and native language. Teaching chess also improves attendance, as shown by analyses conducted in schools in Johannesburg (South Africa) and São Paulo (Brazil).
In November 2011, the international programme on introducing chess into schools that was launched by Garri Kasparov received strong endorsement also from the European Commission. Several European countries are now planning to start teaching chess at schools.
In the autumn 2012, about a dozen schools in Estonia launched a pilot project for teaching chess at schools which involved 650 students, mainly second-graders. The pilot project was co-financed by Garri Kasparov's charitable donations collected through simul chess exhibitions and by other chess players. The pilot project was so successful that it is now also supported by the Ministry of Interior, which finds that chess is good for children's development, and helps to prevent youth problems related to lack of hobbies. As a result, the project already involves 35 schools and more than 1,500 students.
"Estonians have always loved chess and have been very successful in chess, which is why it's no miracle that chess study has started so successfully," explained Kasparov. "The success of the programme is also shown by the fact that children who started to study chess last autumn have become active young chess players and now attend chess classes," added the chess legend.
The chess study programme developed by the Kasparov Chess Foundation is targeted at schoolchildren aged from 8 to 16. In the Estonian pilot project, chess lessons were started in the youngest age group. Under the programme, chess teachers are not required to have in-depth chess knowledge or special education and will be trained by the foundation.
"This may seem hard to believe, but many teachers had no significant skills of chess before they joined the programme," explained Riho Liiva, the initiator of MTÜ Kasparov Chess Foundation who himself has been actively playing chess since childhood. "From the teachers' viewpoint, teaching methods and materials are excellent and we had no major problems during the pilot project." Chess is being taught both in Estonian and Russian and is available all over Estonia because there is at least once school in every Estonian county that has weekly chess lessons. Chess is also taught in after-school child-minding activities and the programme's initiators hope that one day chess will become a select subject in Estonian schools.
"Children love chess so much that they even play it during recess," said Margit Brokko, coordinator of the "Chess into Schools" programme. Speaking of the benefits of chess lessons, Brokko says that they include developing one's cognitive skills such as critical thinking, improving focusing and sense of discipline, helping imagination, developing problem-solving skills and creating a positive competitive spirit. Chess-players also learn how to take responsibility for their decisions.
The biggest dream of chess legend Kasparov is to make chess a high-tech game so that it would also attract the next generation. His vision is to create a so-called Chess Facebook where children would not only play chess, but also communicate with each other, developing the other and equally important feature of chess - an excellent mean of communication.
Riho Liiva
November 2013
riholiiva (at) hotmail.com
Invitation for nightmarechess.com chess tournament series with cash prizes
Author: nightmarechess.com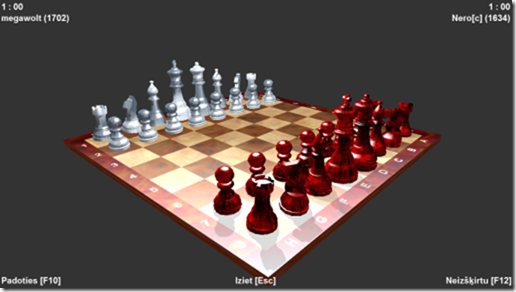 In order to develop and popularize chess vortal nightmarechess.com, from 1st until 7th of December every night at 20:00 Latvia local time (GMT + 2:00) online chess tournaments will take place with free attendance to all players. Time control 3 minutes plus 2 seconds for each move made. The number of rounds depends on the number of participants.
Eligible to receive prizes are only players who do not use unfair practices, including playing chess with help from computer analysis.

Prizes:
A player who has played highest number of games in a tournaments series (additional indicators - total score and highest place earned) – 20 LVL or $40

Additionally we will provide incentive prize for administration favorite - most active player for casual games (outside tournaments) - 20 LVL or 40$.

First three places on main tournament on 7th of December, 1st: 25 LVL or $50, 2nd: 10 LVL or $20, 3rd: 5 LVL or $10
Nightmarechess.com administration may participate in tournaments without competition for prizes.
The same player can win multiple prizes.
Malpils Municipality Council Rapid Chess Tournament

Place and time
The Tournament was held on 23th and 24th November, 2013 at Malpils muiza, Pils iela 6, Malpils, Latvia. Preliminary application until Wednesday, 20th November, 2013.
Management
The competition is organized and run by Malpils Sports Club in cooperation with Malpils Municipality Council, Riga chess fedaration and Grandmaster Alexei Shirov. Tournament director - Girts Lielmezs, e-mail: This e-mail address is being protected from spambots. You need JavaScript enabled to view it , mob.29248752. The Chief Arbiter - Alberts Cimins, e-mail: This e-mail address is being protected from spambots. You need JavaScript enabled to view it , mob.28804664.
System, time control
12 rounds Swiss system, FIDE rules, FIDE rapid chess rating calculation. Time control 12 min. + 5 sec/move. Chief Arbiter has the right to make changes.
***
Vidzeme Grand Prix 2013 tournaments series results
Janis Mileika Memorial 2013

Place and Time
Competition was held on 9th November, 2013 - Viestura iela 35, Jekabpils, Latvia. Preliminary application until 1st November.
Management
Tournament organizer Jury Agafonov, e-mail: This e-mail address is being protected from spambots. You need JavaScript enabled to view it , mob. ph. +371 2922 4800. The Chief Arbiter Alberts Cimins, e-mail: This e-mail address is being protected from spambots. You need JavaScript enabled to view it , phone +371 28804664.
System, time control
9 rounds Swiss system, FIDE rules, FIDE rapid chess rating calculation.
Time control 12 min +3 sec/move. Chief arbiter has the right to make changes.
Regulations Maps: | 1 | 2 | Results Gallery
Latvian Chess Academy
Author: Juri Agafonov

Coaching of chess players has rich and long traditions in Latvia. World champion Mikhail Tal, eminent chess players Aron Nimzowitsch, Hermanis Matisons, Vladimir Petrov and Alexei Shirov grew up and were trained by Latvian coaches. The famous Latvian coaches were Alexander Koblencs and Aivar Gipslis. Now the Latvian chess trainers are successfully working in Germany, the Czech Republic, United Arab Emirates and other countries.
One day traning workshop will be made by GM Alexei Shirov and GM Arturs Neiksans of Latvian Chess Academy during 3.Chess Days of Jekabpils chess trainer Janis Mileika.

REGULATIONS
Masters class will consists of:
1. Lectures devoted to the choise of optimal plan at transition from beginning of the game to midgame. Lessons in Russian will be done by Alexei Shirov and in Latvian by Arturs Neiksans. Teaching in English is possible also.
2. Playing of specially chosen positions with a time control. The partners will be specially selected according to the nearest ELO rating principle.
3. Analysis of played games.

Time: November 10, 2013 from 10.30 for up to 6 hours, not including lunch time.
Classes will be held at Jēkabpils Sports Center (289 Brivibas str., Jekabpils, ph. (+371) 6523 1535) .
There are no age or chess qualification limitations. Number of participants is restricted.
Entry fee is Ls 7.00 (or € 10 )
Applications should be done at Jēkabpils Sports School: chess coach Gunnar Pušmucans, mobile phone: +371 2959 4103; This e-mail address is being protected from spambots. You need JavaScript enabled to view it .
Accommodation recomended is: Hotel " Varpa " (located at the Sports Centre , ph. +371 6523 6924 ) , prices from Ls 5.00 or in hotel " Daugavkrasti " (ph. +371 2948 0662 ) .
Participants have possibibility to play free of charge in table tennis tournament on the previous evening from 19:00 of 9 November (after J. Mileika 3.Memorial tournament ).
Sigulda District Open Rapid Chess Championship 2013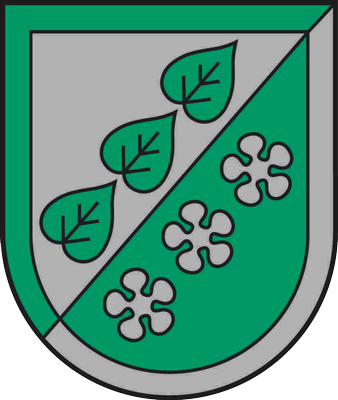 Place and Time
Competition will be held on 5th and 6th October, 2013 at Sigulda Town secondary school, A.Kronvalda iela 7, Sigulda, Latvia. Preliminary application until Wednesday, 2nd October, 17.00.
Management
The competition is organized and run by the Sigulda District Council Sports Department in cooperation with the Riga Chess Federation and Grandmaster Alexei Shirov. Tournament director Karina Putnina, e-mail: This e-mail address is being protected from spambots. You need JavaScript enabled to view it , phone +371 67970207; organizer Visvaldis Gercans, e-mail: This e-mail address is being protected from spambots. You need JavaScript enabled to view it , mob. ph. +371 29277148. The Chief Arbiter Alberts Cimins, e-mail: This e-mail address is being protected from spambots. You need JavaScript enabled to view it , phone +371 28804664.
System, time control
12 rounds Swiss system, FIDE rules, FIDE rapid chess rating calculation.
Time control 12 min +5 sec/move. Chief arbiter has the right to make changes.
***
Sigulda District Open Rapid Chess Championship 2012