IX Baltic School Chess Festival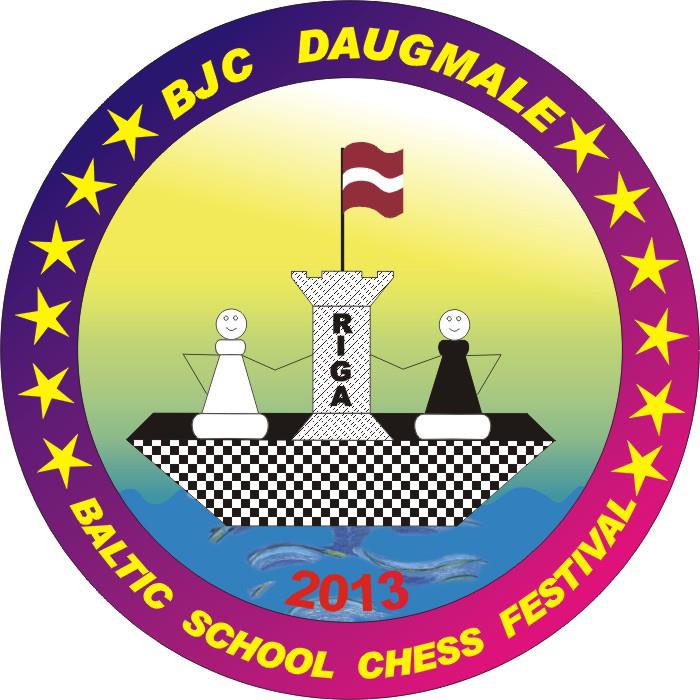 IX Baltic School Chess Festival was held in 5 star Radisson Blu Daugava Hotel, 24 Kugu street, Riga, Latvia from August 25 (day of arrival) until August 31 (day of departure) 2013. Festival organizer The Children and Youth Center "Daugmale".
4 participants in each team: 3 boys and 1 girl, born in 1996 or younger. The tournament was played according to the Swiss System in 7 rounds.
Fund of individual board prizes 600 EUR (~ 420 LVL) was provided by the Mikhail Tal Foundation. Individual prizes awarded to players who take 1-3 places on each board: 1st place - 70 EUR, 2nd place - 50 EUR, 3rd place - 30 EUR.
Chess program of the festival, as always, full of interesting and exciting events: Team Tournament - 7 rounds, simultaneous exhibition with International Grandmaster, International ELO rated blitz-tournament (11 rounds) and Family Rapid Chess Tournament (7 rounds).


Regulations Schedule Festival Statistics Read more ...
Games (PGN) Results Board prizes Gallery: 1 2
- 28.08.2013 17:00 - International Blitz Tournament, Swiss system, 11 rounds. Time limit: 3 minutes per game per player + 2 seconds per move.
Entry fee: to festival participants - 1.5 LVL, to other chess players - 3 LVL; GM, IM, WGM, WIM, FM, WFM – free.
Tournament prize fund: 210 EUR
I place - 70 EUR
II place - 50 EUR
III place - 30 EUR
IV place - 15 EUR
Junior prize /boys, born in 1995 or younger:
I place - 15 EUR
Junior prize /girls, born in 1995 or younger:
I place - 15 EUR
Rating prizes: 5 EUR x 3 = 15 EUR


***
VIII Baltic School Chess Festival - 2012